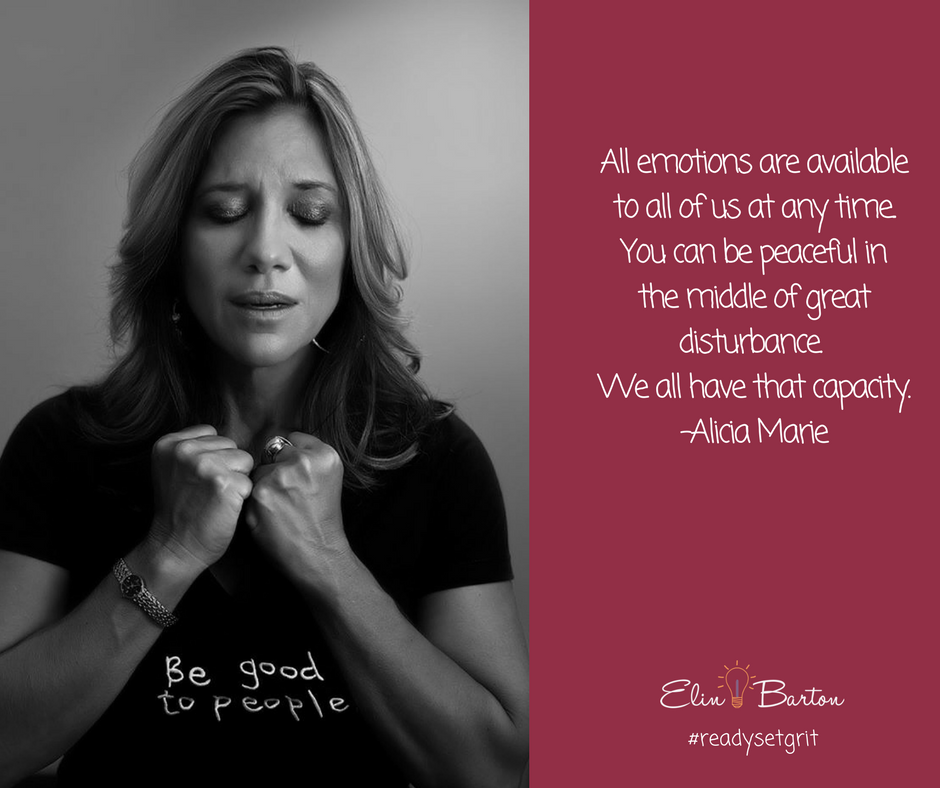 What do you do when you feel stuck or out of control? Not being in tune with, and aware of, the power of your emotions could be at cause.
Alicia Marie, Founder and Managing Director of People Biz, Inc., talks with Elin Barton of Ready, Set, Grit about one of the key indicators of success — emotional intelligence and how to develop this skill to build the life you really want.
Emotional intelligence is something that can be elusive for most people, but it's impossible to get to an experience of authenticity and purpose, without first embracing the concepts. In this episode, internationally respected business and wellness coach, Alicia Marie, breaks down her process into easily followed steps.
Alicia discusses:
Why compartmentalizing is unhealthy
Breaking the pattern when you feel stuck
Living by design – we're creating something all the time
Being your own best friend – when to give yourself the grace you deserve
[flat_button text="Listen Now!" title="Listen Now" url="http://elinbarton.com/ep-14-alicia-marie-emotional-intelligence/" padding="15px 25px" bg_color="#b6cd41″ border_color="#b6cd41″ border_width="1px" text_color="#3c388b" text_size="11px" align="left" target="_self"]