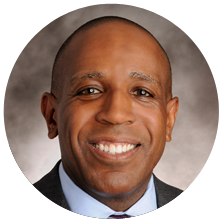 While I have been very successful in my career and have been in coaching before, my experience with People Biz and its staff has been exceptional. Coaching with my People Biz coach has allowed me to focus on being softer and more personable while still being myself, allowing me to better collaborate and connect with my business colleagues as well as my staff. She always pulls in resources when needed to get me through obstacles or opportunities that I have faced and has been very keen in knowing who could support me at what time, which is extremely unique. If you're looking for coaching, the approach at People Biz, Inc. is practical, down to earth and has a larger global perspective on it, which has been very helpful for me."
– Christopher Hollins, Vice President & General Manager,  American Express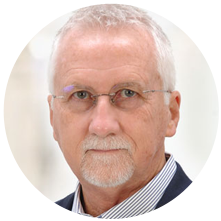 I was a little dubious at first, since I am already a seasoned veteran with decades of successful management under my belt. I am supposed to be The Guy that others turn to for direction and guidance. There are gimmicks and programs by the hundreds on the market, but People Biz, Inc. provided me something anyone of any level needs – a sounding board or "selfie," a reflection of your own thoughts and ideas with just the right mix of correction so that the image in the mirror can be what you want to be, not what you currently see. Alicia is exceptionally adept at listening, almost a forgotten art in today's tell all, blab all culture. She is able to draw out the process enough (not with the prototypical questions that all sales people were taught to utilize) so that you dig more deeply, leaving the superficial excuses exposed and deposed. Anyone contemplating change and improvement will appreciate that most of us know what to do but simply fail to execute the fundamentals – and People Biz, Inc., Alicia, enables you to self-correct. The tools she brings to the table, the lasting insights into self, and the analysis of environmental influences she understands based on conversations with so many others who face similar growth limiters will absolutely impact both your professional and personal life! And there is a side benefit, not one that is advertised or listed in any promotional material – you might just get to begin a lifelong friendship with Alicia and others on her team! Priceless."
– Scott Medford, Chief Sales Officer, Invengo International Pte Ltd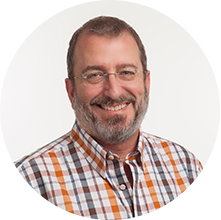 Rapid growth can be a scary thing. People Biz helped us to project the path our growth can take in terms of organization and staffing. We also were helped by their Leading Change workshop and the coaching they provided to our firm leaders and future leaders. We are very satisfied with the result: we have grown from a small company to a larger, better organized and more mature company, and our staff is much more confident in their ability to adapt to change."
– Dean Maddalena, President, studioSIX5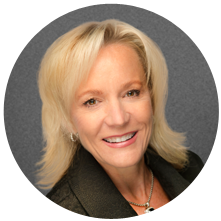 My People Biz, Inc. coach has become an extension of my corporate team. The work we've done with her this past year has supported the development of a five-year strategic plan. We set an increased revenue goal of 75% for our fiscal year and we are on track to reach that goal! It has allowed us to add key staff positions to grow our business. My coach has been integral to working with me on employee development and delegation and to assure that everyone is operating to their highest good for the company to continue to grow and prosper."
– Gwen Griffin, President, Griffin Marketing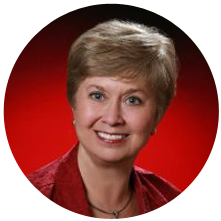 Let me count the ways that People Biz, Inc. has impacted my life – nope, can't count that high! With caring and challenging coaching and leadership training unlike anything I have ever been a part of, my life is better, my business is better, my team is better, even those I love have benefited from the insights I have gained from this caring and excellent company. I look forward to our continued time together!"
– Pat Sankey, Real Estate Consultant, Keller Williams Legacy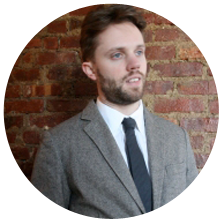 Coaching is such a deep investment in yourself and your career–I don't think you can measure it in dollars spent. My People Biz, Inc. coach provided me with real value by coaching me around identifying where I really want to take my career next and in uncovering the roots of what I need to resolve to be the best at what I do. My coach never told me what to do, but helped sort through the issues and stories and tease out what really mattered. It was evident that she was incredibly curious and interested in me and my success."
– Brad Shinn, Strategic Pursuit Leader, HDR Engineering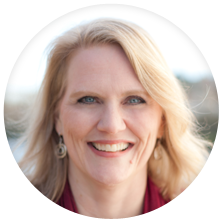 Coaching with People Biz, Inc. has supported me in making significant improvements in my leadership skills, creating my own definition of success, and being true to myself. My coach is an outstanding listener with creative and unique insights. I highly recommend coaching with People Biz, Inc. for those who want to improve their effectiveness in any area of life."
– Karina Miller, Sr. Director of Human Resources, Impinj, Inc.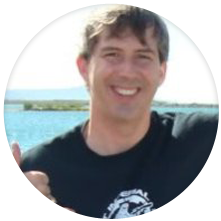 No matter who are you, life can always get better. My coach at People Biz, Inc. is everything a person could want in an executive coach. She is a patient listener, a deep thinker, and has the knack for helping me discover the answers within myself that I'm unable to see. She has coached me through two very difficult career transitions, and I do not believe I could have made it to where I am today without her guidance. Whether I'm dealing with an acute, critical professional crisis or am simply doing well but hitting a wall with personal growth, her insight and focus always find a way to help me discover a path forward that was eluding me before."
– Paul Hoeffer, Manager Legal Systems, Amazon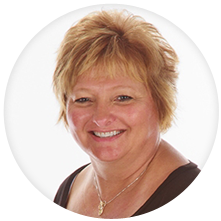 I needed someone with a no nonsense approach for business growth. I also desired someone to be more of a partner, rather than a "tell me what to do" coach. I got both. My coach holds me accountable, keeps things moving and always allows me guide the conversation to fit my needs. Coaching is valuable. If you have a business license, you better have a coach. People Biz, Inc. is a great place to get one."
– Renee Schofield, CEO, TSS, Inc.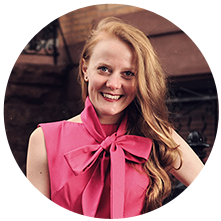 I had the pleasure to experience Alicia's powerful coaching by being part of the Fast Track program for small businesses hosted by Accion USA. Eye-opening, heart-warming, and brain-powering to say the least, these two had our group of entrepreneurs set up for such a transformational experience, and I cannot wait for our up-coming continuing sessions."
– Maja Svensson, CEO/ Founder, Elsa and Me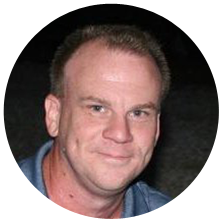 I attended many of the People Biz, Inc. workshops and all of them were very interesting! It wasn't a bunch of fluff. Alicia didn't let us get away with anything and she did it in a respectful, but firm way. She didn't allow the directors to lead, kept us on topic and made sure we understood each and every point. One of the concepts that I will never forget is the concept of Dialogue. It gave me a completely different way of looking at everything and I started to shut up and listen, especially to people I may have not listened to in the past."
– Joe Hayden, IT Director, Compass Learning, Inc.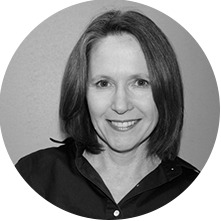 The consulting from People Biz has helped our team acquire many new skills and accentuated our innate leadership talents. The coaching and training have become such a benefit to our growth that I have instilled it as part of our executive team curriculum. Deborah's approach is both inspirational and practical. They have set us up for success during a period of massive growth for the Austin Film Society."
– Rebecca Campbell, Executive Director, Austin Film Society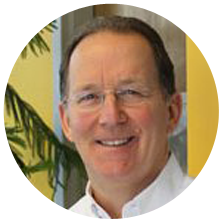 Leading Change has allowed me to change my thinking and become internally directed and people focused. It's not easy challenging your long held ways of thinking and being. But through Leading Change I've learned how to address my fears and how to achieve different levels of courage and leadership. I'm finally starting to embrace being uncomfortable as a path to growth and better align my actions with my values."
– Curt Palmer, VP Client Services, Bi Health Technology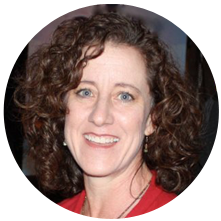 I had the opportunity to start Mastery immediately after completing Leading Change. This allowed me to build on the momentum I gained in Leading Change. A year after completing Mastery, I continue to find new levels of understanding around the principles from both programs. This tells me that the experience created a lasting transformation. I am at peace in my professional and personal life – no longer allowing circumstances to dictate my mood or actions. I know how to create what I want – and that I can "uncreate" it if I change my mind. I welcome all emotion and know that it is transitory.
"In short – I've learned to swim with the current."
– Carol Nemir, Application Development Section Coordinator, Texas Legislative Council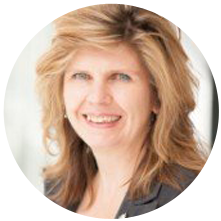 I signed up for Leading Change Mastery to learn how to experience emotion more authentically and to raise my awareness and ability to be very present and fear-free regardless of external circumstance. The course exceeded my expectations and I experienced real change in several of my personal and professional relationships. I would highly recommend this course to anyone looking to develop their leadership and EI skills."
– Elin Barton, Owner, White Knight Productions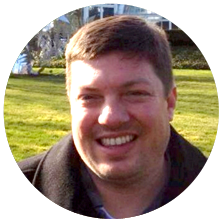 The Coaching Clinic: Coaching Skills for Leaders was a very valuable workshop! The most rewarding things were understanding Monologue vs. Dialogue and what setting goals and accountability really are."
– William Hedges, Senior Director Product Development, Oracle Corporation
The Coaching Clinic was absolutely valuable. I learned so much about myself, coaching techniques and how I can use the skills to improve my leadership and coaching techniques. Thank you People Biz, Inc.!"
– Steven Windsor, Utilities Senior Director, Oracle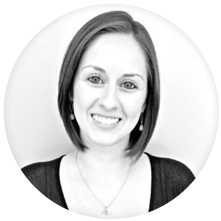 These new tools from The Coaching Clinic are exactly what our leadership team needs! Watching our managers find their 'aha' moments were exciting to see and I can't wait to see it all in action."
– Nicole Wells, HR Generalist, Compass Learning, Inc.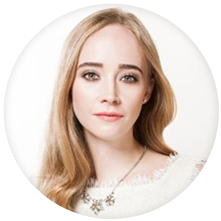 The Coaching Clinic allowed me to gain so much insight into myself – when and how I play the victim – and how that affects me, others and my integrity. The course gave me the tools to bring myself out of monologue and into dialogue. I am so grateful to Alicia for all the learning, coaching and inspiration she has given me. She has really made a profound impact on who I am as a person and how I can serve others."
– Michelle Shemilt, CEO, Nudy Patooty Inc.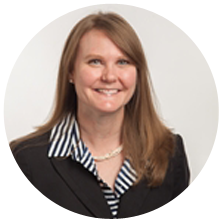 I learned so much from The Coaching Clinic. I learned how to be a human, I learned it's okay to be vulnerable, and I learned that Dean believes we are all equal. This was valuable because it has, and will continue to make me think and question my purpose in life and I hope I will be a better person and continue to grow."
– Adrienne Perlman, Designer, studioSIX5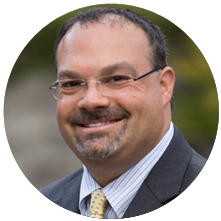 I recently had the opportunity to take The Coaching Clinic through People Biz, Inc., and it has literally transformed my life. Before the training I thought a lot about myself and I felt like I was stuck, but didn't know why. I'm at a place now that I feel confident in developing a vision, casting a vision, being a part of that vision and then doing it all over again. Through the process of coaching, I came to realize what for me was a block, was just an opportunity to explore possibility. I am now committed to my time and my team."
– Paul Fournier, Technical Project Manager, Intellectual Ventures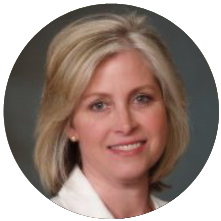 I participated in Alicia's Leading Change program and her Leading Change Mastery program. The work we did together has been transformative for both my career and my personal relationships. Alicia held me accountable with fierceness and compassion—her unwavering belief in my ability to extend my sphere of influence kept me pushing my old boundaries. I would recommend the Leading Change program to those who are ready to commit fully to change and growth."
– Ginger is an HR Partner at Intellectual Ventures in Seattle