Deborah Huyer, Organizational & Executive Coach
Deborah has more than 20 years of experience in business holding roles of VP of Operations, VP of HR, organizational development and talent management consultant. A provider of results-oriented organizational coaching and consulting, she brings a rare combination of both business management experience and HR leadership, and aligning organization and people development strategies to achieve business results and enable growth.
A recent example is her work with Defran Systems, a human services software company focusing on Child and Family Services, Behavioral Health and Developmental Disabilities both non-profit and for-profit agencies. Working with the CEO and leadership team, she helped transform this 26-year-old company stuck in an agency and entitlement culture into a highly profitable, well-run business that was successfully acquired.
Deborah is a Senior Professional in Human Resources (SPHR), certified Human Capital Strategist (HCS) and Strategic Workforce Planning (SWP) by the Human Capital Institute. She is also certified as a Thomas International PPA (DISC) Assessment Analyst. She is a member of the International Coach Federation and CEFTP certified graduate of Coach Inc.
As an Organizational consultant, her methodology includes discovery and analysis to design programs and training to help organizations and its people achieve their goals. Her specialty is helping others lead and manage successful change initiatives including acquisitions, integration, organizational, and culture change.
Her business acumen and experience differentiates her and establishes credibility as an Executive Coach. Her approach is to engage clients in coaching conversations that challenge them to generate new thinking beyond their current limits in a safe environment – helping successful leaders get even better.
Deborah's home is anywhere her clients and work take her. When she is not on a plane or a client site, she rests and recharges at Estrella Mountain Ranch in the hills outside of Phoenix AZ.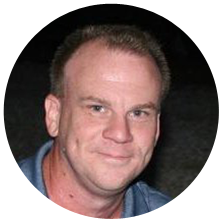 I've been in IT for 20 years and the biggest struggle that I had on the job was feeling helpless and powerless in a lot of situations. I felt like I was an observer, not being able to participate in things that I knew I was qualified in participate in. My coach, Deborah helped me see that all of that helplessness wasn't because of everyone else, it was because of me! This big epiphany allowed me to see that I was able to take action"
– Joe Hayden, Compass Learning, IT Director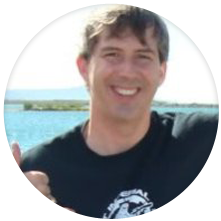 No matter who are you, life can always get better. Deborah Huyer is everything a person could want in an executive coach. She is a patient listener, a deep thinker and has the knack for helping me discover the answers within myself that I'm unable to see. She has coached me through two very difficult career transitions, and I do not believe I could have made it to where I am today without her guidance."
– Paul Hoeffer, Legal Systems Manager, Amazon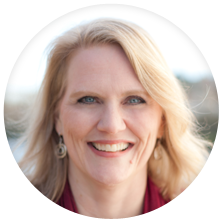 Deborah's coaching supported me in making significant improvements in my leadership skills, creating my own definition of success, and being true to myself. She is an outstanding listener with creative and unique insights. I highly recommend Deborah as a coach to those who want to improve their effectiveness in any area of life."
– Karina Miller, Sr. Director of
Human Resources, Impinj, Inc.
Get the Total Transformation
Don't just solve one part of the problem. Be the solution. At People Biz, Inc., we offer Total Solutions, a comprehensive program that provides clients with the resources they need to lead based on the Transformational Leadership Principle. This program also provides the tools, resources and expertise to achieve total transformation in every aspect of their lives.