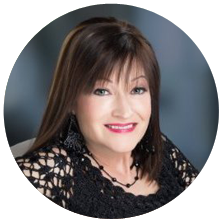 People Biz, Inc. would like to congratulate coaching client, Robin Bond for being featured on The Chaise Lounge, a highly recognized podcast in the interior design industry!
Robin is the founder of Robin Bond Interiors, a full-service residential and boutique commercial design firm with an emphasis on interior furnishings, accessories, and other soft goods.
In her interview, "Robin Bond: From Rock Star to Interior Designer," Robin discusses how she got into the field and shares her business knowledge, including the importance of systems and the sales role of an interior designer.
Robin's successful business along with her passion and dedication to her field is what makes us want to celebrate and share her story with you. People Biz, Inc. is honored to work with business owners like Robin, and would like to congratulate her on the very deserving media attention.