How are you increasing the return on your most significant investment?
Most organizations operate at 20% capacity. Eight out of ten employees feels somewhat miscast in their role." – Gallup Organization
For most companies, people are the most pivotal resource and the largest area of spending. They make the biggest difference, for better or worse, to the success of your business. Your people are unique, making your business unlike any other. To be successful, they need to innovate and execute to provide even greater value to your business and service to your customers.
What would happen if you focused even greater attention on such a critical success factor, just like you would any other business process? What if you could substantially boost the performance and results of your team? What would be the impact on revenue, profits and customer satisfaction?
This can happen through relevant and challenging organizational coaching conversations.
What is organizational coaching?
Organizational coaching is an integrated business process where leaders can focus on simple solutions to boost results. By focusing on the critical things that can make the most difference, leaders can execute quickly with less risk, yielding a greater return on your labor investment.
Creating a coaching culture with the help of an Organizational Coach will help your leaders and your people:
Create simple solutions
Implement quickly
Make commitments and hold themselves accountable
Learn and adjust
Leverage their strengths
We take new clients through a discovery process to determine what the needs of the organization are, which usually includes an employee engagement survey, if they haven't done one recently. Our solution can include organizational strategy, HR audit, change management, a multitude of training options and one-on-one coaching of key leaders in the organization. Every solution or skill set we utilize is different depending on what is needed, the budget and level of willingness to transform the organization.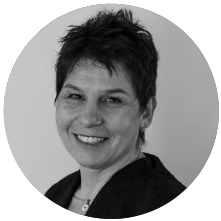 Deborah was my partner at Concur during both times of rapid expansion and contraction. She offered sage advice, helped us plan and execute strategies and "stay the course" when necessary. She provided relevant, pertinent management training. Her business acumen and people skills are a powerful combination."
– Nancy Fliss, Sr. Director Consulting Services, Concur Technologies, Inc.
Get the Total Transformation
Don't just solve one part of the problem. Be the solution. At People Biz, Inc., we offer Total Solutions, a comprehensive program that provides clients with the resources they need to lead based on the Transformational Leadership Principle. This program also provides the tools, resources and expertise to achieve total transformation in every aspect of their lives.