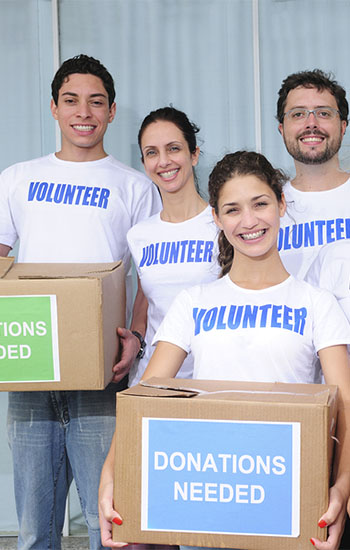 Nonprofit organizations work to make a permanent and lasting change in the world, but one of their biggest challenges is the lack of investment in infrastructure.
A nonprofit consultant can come into your organization to build up this infrastructure that will result in lasting change and achieving enduring results for your organization and the community you serve.
From our years of experience and feedback from satisfied clients, we know that nonprofits are better able to deliver effective programs and services when there is a strong infrastructure in place, allowing for systems to be set up over the long term.
While spending resources on consulting may seem counterintuitive, taking the time and resources to set up your organization to easily maximize its performance can mean the difference in achieving the permanent change you are looking for or closing the doors.
We offer onsite nonprofit consulting that focuses on slowing down your mission deployment so you can increase your mission impact over the long term.
Areas of expertise include:
Development and Fundraising
Board selection and development
Creating effective board communications
Non-profit management
New program development
Creating "new thinking" in financial beliefs
Use and capture of capital resources
Mission alignment
Multiple jurisdictional implementation facilitation
Identifying ideal donors
Employee and volunteer engagement and sustainability
Our professionally trained nonprofit consultants are able to support you in tackling your nonprofit's toughest issues so your organization can focus on embarking on programs aimed at changing the world.
Ready to make an impact? Contact us at 512-989-2239 or
Get the Total Transformation
Don't just solve one part of the problem. Be the solution. At People Biz, Inc., we offer Total Solutions, a comprehensive program that provides clients with the resources they need to lead based on the Transformational Leadership Principle. This program also provides the tools, resources and expertise to achieve total transformation in every aspect of their lives.