* Leading Change is a prerequisite for this program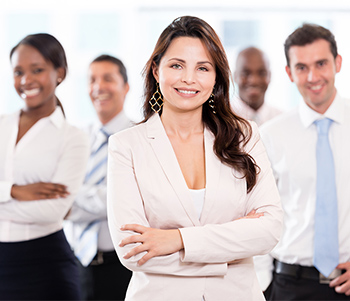 In Leading Change, you discovered what we all sensed already: leadership is about relationships. Consider the quality of your relationships, your ability to engage others in your vision, your ability to truly collaborate with others, and your ability to allow others to contribute to you, to touch you at your core.
In Leading Change Mastery, you will:
Naturally utilize the energy of courage to examine "who you are being" in relationship to others
Look at the stories that have kept you separate or different from others
Discover a deep connection to yourself and therefore others
Set out to enrich and enliven your relationships, develop new ones and revive old ones.
Your families, employees, and expanded communities will all benefit.
You will become more at home with the experience of being human and the accompanying emotion that is there to guide you. Whether we are aware of it or not, our emotional state has everything to do with the quality of our life, from what we experience internally, to how we express ourselves in the world.
It is easy to be receptive to positive emotions like peace, love, and joy, but more difficult to embrace overwhelm, anxiety, or grief.
To be internally open or emotionally masterful, you must be open to all emotion. Being open emotionally is a courageous choice.It is about faith, your trust in life and yourself.
Leading Change provided to tools for you to skim the surface of emotional awareness. In the mastery program, you will become at home with ALL emotion. You will become facile with it easily moving from fear to courage, from overwhelm to reason, and from anxiety to peace.
In this course, you identify patterns at the core of your stories, and permanently dismantle any that have kept you stuck. Once you release these old patterns, possibility is present and you are now to create.
Emotions are contagious. Scientists have discovered that when two or more people are together, all are actually influenced by the dominant emotion in the room. You will expand your ability to be responsible for this, be committed to empowering others, and take a stand for yourself and others. You will learn to have power with others versus power over others.  In addition to engaging in the elements of emotional intelligence, you will learn to be an unstoppable agent for change in any area or circumstance.
What if you were completely responsible for yourself, your purpose, and your impact on the world? Imagine feeling free — of "should," or "have to," and instead feeling as if you can manage anything that comes your way.  Life is no longer scary. It is now the place that you have arrived to fulfill your purpose, to play and express "who you are."Now, imagine being able to lead others to this place.
What difference would you make, and with whom?
About the Program:
The entire program is conducted over the phone and consists of 15 sessions, over a 5-month period with each call lasting 1 hour.
If you miss a session, all calls are recorded and immediately available on the groups private website and message board.
You will receive a student notebook
You will have a program leader who is a Professionally Certified Coach
You must have attended at least 11 of the 15 sessions of Leading Change.
Tuition
The tuition for this 5-month, 15-session program is $745. As with all of our public training programs and live webinars, the Leading Change Mastery Program is free to our current individual coaching clients.
Raving Fans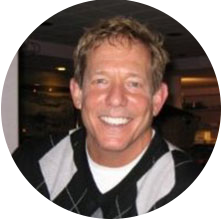 I have traveled through The Coaching Clinic, individual coaching, Leading Change and Leading Change Mastery programs. Both my career and personal life have seen a fundamental paradigm shift from the experience – I am a better leader and a happier, more confident person because of this. The transformation in leadership that People Biz helped me to experience was driven by a deeper understanding of my own and others' emotional patterns and judgement, learning to lead from a place of authentic personal integrity, and a core value I developed in building and sustaining relationships."
– Mark Essig, Senior Technical Director, Turner Broadcasting
I participated in the Leading Change program and the Leading Change Mastery program. The work we did has been transformative for both my career and my personal relationships. My group leader held me accountable with fierceness and compassion – her unwavering belief in my ability to extend my sphere of influence kept me pushing my old boundaries. I would recommend Leading Change and the mastery program to those who are ready to commit fully to change and growth!"
– Ginger Moffitt, HR Generalist, Intellectual Ventures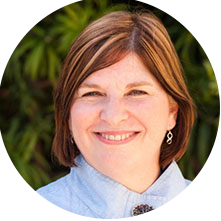 After taking over as president of a successful marketing communications company, I was looking for ways to transform the culture of my business and help my team become even more creative and collaborative. the insights I gained during the Leading Change and Leading Change Mastery program not only helped me transform my business, they helped me improve the quality of all my relationships. Because of this course, I feel happier with just about every aspect of my life and career."
-Charlene Hoey, Owner, Meyer & Associates Marketing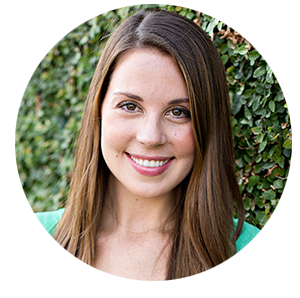 There are fundamental principles introduced and explored in this program that are key contributing factors for success. These principles are applicable and interchangeable in your career, your business, your personal life and relationships in general. Your take-aways from this program will surprise you, intrigue you, inspire you and make an impact that exceeds your initial expectations for the program."
– Jordan Liberty , Senior Account Manager, The Power Group
Get the Total Transformation
Don't just solve one part of the problem. Be the solution. At People Biz, Inc., we offer Total Solutions, a comprehensive program that provides clients with the resources they need to lead based on the Transformational Leadership Principle. This program also provides the tools, resources and expertise to achieve total transformation in every aspect of their lives.