The People Biz Interview Skills Training is a fast-paced, fun and cost effective training that gives participants not only an understanding of how to identify the best candidate, but also practice on interviewing and identifying the right answers – plus a complete interview guide for a specific position you are hiring for.
Time: 3-4 hours
Audience: Hiring managers, members of interview teams, recruiters or HR
Outcomes:   
Interview questions to hire the best candidate, not just who interviews the best.
Ability to identify and get the right answers
A list of questions for culture fit, customized for your organization
Lots of interview practice
Complete interview guide for your specific position
Legal/ illegal questions to avoid
Everything begins and ends with who you hire. Your success or failures as a company and as a manager depends on the success of your hires.
There has been a ton of research published on the financial costs of a miss-hire, but there are other costs consider. Hiring the wrong person and having to rehire for that position can result in stalled growth, missed opportunities, impact client satisfaction, and company reputation.
What is not always evident is the impact it has on your current employees who are asked to do more to fill in. Increased work load, low morale and loss of confidence in leadership can lead to undesired turnover, creating a downward spiral for companies trying to grow.
So, how do you insure you are hiring the best candidate – and not just the candidate who interviews the best?
Behavioral Interviewing is a simple business process that gets the best results from the time you and your team invest in interviewing. And while it is not 100% effective, if followed this process significantly raises the odds of a successful hire, from 50/50 to almost 90%.
Resources
Whether you are identifying career goals for the first time or looking to advance in your current position, the following tools are meant to be a starting point to support you in the exploration process.
Interview Tips – Everything starts and ends with who you hire. Make sure you're better prepared than the candidate by reviewing these interview tips!
You Be the Judge – Do you know which interview questions are legal versus illegal?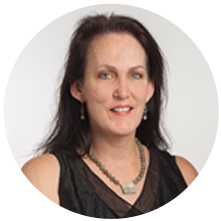 The Interview Skills Training was very valuable, thought provoking and practical. I now have a greater understanding of how to ask good questions. These are tools to implement immediately!
– Mary Wasiak, Executive Assistant, studioSIX5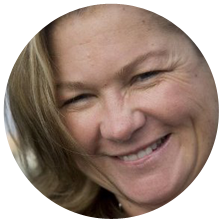 I am a victim of using my gut to hire employees. I have been very lucky so far, but these tools can help me to be much more effective and dig further into responses.
– Allison Golden, Office Manager, Compass Learning
Get the Total Transformation
Don't just solve one part of the problem. Be the solution. At People Biz, Inc., we offer Total Solutions, a comprehensive program that provides clients with the resources they need to lead based on the Transformational Leadership Principle. This program also provides the tools, resources and expertise to achieve total transformation in every aspect of their lives.