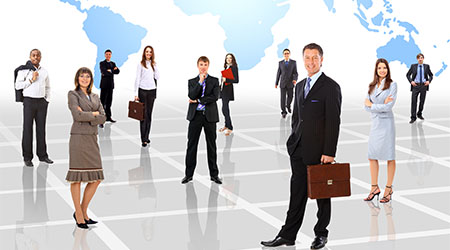 Have you worked hard to set yourself up as a leader in your field, but still feel that something is missing?  What is getting in the way of your next level of achievement?
Perhaps, it is just one small thing – a behavior or habit that is holding you or your team back.
Perhaps it's time to strengthen your influence to help you rise to new challenges. No leader does it alone; executive coaching provides the support necessary to help get you to the next level.
What if you need to up your game to the next level?
What is executive coaching?
Executive coaching gives you the opportunity to work through issues and examine your choices as a leader in a confidential and candid setting with a committed partner who is not your manager, employee, or peer. We specialize in working with leaders and emerging leaders — CEOs, executives, and senior level professionals whose goal is to achieve exceptional results while keeping a strong personal foundation. We focus on individuals who are at the top of their profession and company. 
Even Google's CEO Eric Schmidt has an executive coach.
Why hire an executive coach?

The goal of executive coaching is to "take you from where you are…to where you want to be" and to enable leaders to effectively compete and win in tomorrow's fast-changing markets.

Executive coaching supports you in:
Defining success
Achieving goals
Implementing strategies
Managing change
Accelerating projects with tight deadlines
Dramatically improving results
Executive Coaching has also been proven to be one of the most effective tools for identifying, leading, and managing change in organizations. The process is about increasing performance, creating new ways of thinking to solve today's problems, and identify tomorrow's challenges.
Studies show that successful companies and executives use coaching to achieve specific results.
A study reported in the Manchester Review of 100 executives, from mostly Fortune 1000 companies, showed that coaching produced improvements from 22-53% in areas such as productivity, employee retention, quality, and organizational areas.
Regular training increased productivity by 22%. When coaching is added to the training program, day-to-day work performance increased by 88%."International Personnel Management Association, report 2001.
Executive Coaching at People Biz, Inc.
We offer several coaching packages based on the needs of the individual and their desired results. From 3-month, 10 session packages, for quick small projects, to 20 or 30 session packages for individuals who are working on longer projects, leadership development, or change initiatives.

While I have been very successful in my career and have been in coaching before, my experience with People Biz and the entire staff has been exceptional. Coaching with my People Biz coach has allowed me to focus on being softer and more personable while still being myself, allowing me to better collaborate and connect with my business colleagues as well as my staff. She always pulls in resources when needed to get me through obstacles or opportunities that I have faced and has been very keen in knowing who could support me at what time, which is extremely unique. If you're looking for coaching, the approach at People Biz, Inc. is practical, down to earth and has a larger global perspective on it, which has been very helpful for me."

– Christopher Hollins, Managing Director, Head of Indirect Sales, Chase Business Banking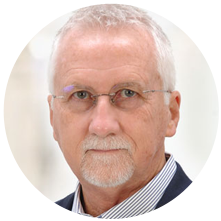 I was a little dubious at first, since I am already a seasoned veteran with decades of successful management under my belt. I am supposed to be The Guy that others turn to for direction and guidance. There are gimmicks and programs by the hundreds on the market, but People Biz, Inc. provided me something anyone of any level needs – a sounding board or "selfie," a reflection of your own thoughts and ideas with just the right mix of correction so that the image in the mirror can be what you want to be, not what you currently see. Alicia is exceptionally adept at listening, almost a forgotten art in today's tell all, blab all culture. She is able to draw out the process enough (not with the prototypical questions that all sales people were taught to utilize) so that you dig more deeply, leaving the superficial excuses exposed and deposed. Anyone contemplating change and improvement will appreciate that most of us know what to do but simply fail to execute the fundamentals – and People Biz, Inc., Alicia, enables you to self-correct. The tools she brings to the table, the lasting insights into self, and the analysis of environmental influences she understands based on conversations with so many others who face similar growth limiters will absolutely impact both your professional and personal life! And there is a side benefit, not one that is advertised or listed in any promotional material – you might just get to begin a lifelong friendship with Alicia and others on her team! Priceless."

– Scott Medford, Chief Sales Officer, Invengo International Pte Ltd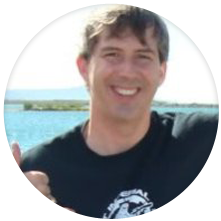 No matter who are you, life can always get better. My coach at People Biz, Inc. is everything a person could want in an executive coach. She is a patient listener, a deep thinker, and has the knack for helping me discover the answers within myself that I'm unable to see. She has coached me through two very difficult career transitions, and I do not believe I could have made it to where I am today without her guidance. Whether I'm dealing with an acute, critical professional crisis or am simply doing well but hitting a wall with personal growth, her insight and focus always find a way to help me discover a path forward that was eluding me before."

– Paul Hoeffer, Manager Legal Systems, Amazon
Get the Total Transformation
Don't just solve one part of the problem. Be the solution. At People Biz, Inc., we offer Total Solutions, a comprehensive program that provides clients with the resources they need to lead based on the Transformational Leadership Principle. This program also provides the tools, resources and expertise to achieve total transformation in every aspect of their lives.