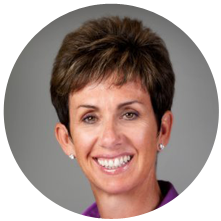 People Biz, Inc. would like to congratulate Fast Track participant, Jane Spicer and her company Daphne's Headcovers for being featured in The A Position!
Jane Spicer, Co-Creator and CEO of Daphne's Headcovers, a company that designs and manufactures the top quality golf club covers in the world.
"With high quality furs and sturdy threads, all Daphne's headcovers can be hand washed, dry cleaned and come with a lifetime guarantee. From the whimsical to the downright huggable, the company's products also projects volumes about a golfer's cares and personality. And in an industry rife with copycats and continuous start-up competition, the original novelty headcover company remains the worldwide leader in its niche, delighting golfers for nearly 40 years."
Jane's passion and dedication to her business is what makes us want to celebrate and share her story with you. People Biz is honored to work with business owners like Jane and would like to congratulate her on her accomplishment.
Read the full story here.