< Big thanks to Capital One and Accion, our current partners!
We have a special place in our hearts for entrepreneurs.
We admire their spirit, pioneering attitude, perseverance, and strengths; but we also understand that being an entrepreneur can be incredibly challenging.
In our experience, we have seen entrepreneurs fall short for two major reasons:
No matter their degree of enthusiasm or willingness to work long hours they hadn't yet mastered the business fundamentals of finance, sales and marketing, operations and organizational development; the basic building blocks of business.
They've tied themselves to the business so closely that their strengths and weaknesses also became the businesses' strengths and weaknesses. Both of which causes them to become "stuck" and businesses to fail.
The Business Incubator Program was specifically designed to support entrepreneurs in accelerating their business. Companies including Accion, AMEX, Count Me In, Sam's Club, Kellogg, and Capital One have sponsored the program. If you are interested in sponsoring the Business Incubator Program, we can tailor and name the program to fit your organization's mission in the business community.
The Business Incubator program provides a unique combination of coaching and entrepreneur training along with a supportive peer group to learn with and from. 
You'll learn how to turn your organization, no matter its size, into a well-oiled machine
You'll learn how to read financial documents, how to market to your target, and how to hire right the first time.
Coaching: There's a difference between possessing knowledge and being able to apply it. While training is terrific for learning, having a professional coach ask you to think things through over and over again is what makes training stick. Studies show that adding coaching to training increases day-to-day-performance by 88%, which is why all of our programs include a coaching component.
Supportive Peer Group: Entrepreneurs face many similar challenges, no matter what sector of business they are in. Having supportive peer groups allows you to learn from others and see hurdles in yourselves that weren't apparent until you had an outsider's perspective.
About the Program:
The goal of this program is for you to achieve measurable transformation for yourself and your business by removing emotional barriers and providing the relevant business training to get you into action on your goals and working your business plan.
The program is conducted over the phone and consists of 21 sessions, over a 7-month period with each call lasting 75 minutes
The curriculum starts with business fundamentals and personal growth and includes classes on personal foundation, knowing your numbers, marketing fundamentals, and building teams
If you have to miss a session, all calls are recorded and immediately available on the group's private website and message board
You will receive a student notebook, which many past participants tell us that they refer to on a weekly basis, even after the program
You will have a program leader who is both a Professionally Certified Coach and Trained Facilitator
Raving Fans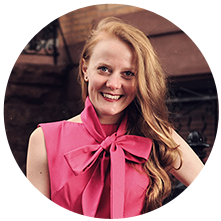 I had the pleasure to experience Alicia's powerful coaching by being part of the Fast Track program for small businesses hosted by Accion USA. Eye-opening, heart-warming, and brain-powering to say the least, these two had our group of entrepreneurs set up for such a transformational experience, and I cannot wait for our up-coming continuing sessions."
– Maja Svensson, CEO/ Founder, Elsa and Me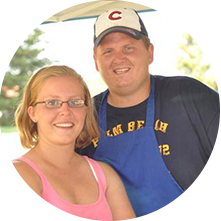 I never expected my business to grow as fast and be successful as it has been so I definitely needed some support. I spent 7 days a week at work and didn't have time for my family or myself, so I decided that one of the best things I could do was to improve myself. The Fast Track program taught me that I needed to work on my business and not in my business.  As a result, I've been able to have a lot more time with my family and the company seems to be growing on its own! The People Biz trainers are business angels sent down from the heavens above and Alicia Marie is my business Jillian Michaels. While the program is very intense and time consuming, it's an amazing opportunity to grow not only yourself but your business as well."
– Kris Shoenberger, CEO/ Owner, BBQ'd Productions Grill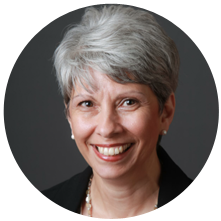 Having owned my business for eight years, I was certain that I had a handle on my business processes, financials, and goals. The Business Incubator Program created an environment that enabled me to look at my business with new eyes and evaluate its operation using different parameters. That insight not only led me to restructure the business for greater success, but pushed me to set goals far greater than I had ever imagined. Dreams can only become reality in an environment of possibility. My People Biz Coach created that environment of possibility for me".
-Charlene Meriwether, Chief Wild Woman, D'Vine Wine of Colorado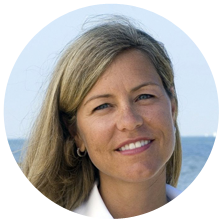 The foundation of emotional intelligence that I learned in the Business Incubator Program is remarkable. Knowing self and choosing how to show up in your life, helps you focus on tools and skill building as opposed to getting caught up in personalities, victimhood and limiting beliefs. I finally feel equipped to take responsibility for my business and personal growth. The financial, marketing and hiring tools are now demystified and provide the systems to make this growth possible. My group leader's direct communication style and immense experience have made this the most beneficial business and personal development program I have been involved in for which I am forever changed and grateful."
-Ellen Palmer, Owner, Ellen Palmer Wellness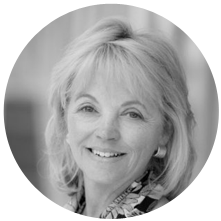 'Transformational' is the first word that comes to mind to describe the Business Incubator Program. The results-oriented design of this program would be helpful for anyone, but ESPECIALLY business owners. When you're finished making excuses, yet uncertain how to change your path, take this course. It's packed with tools, examples, resources and the expertise and experiences of great coaches that will show you how to get out of your own way and be successful. HIGHLY recommend."
-Jan Long, Founder/CEO, The Mr. Canary Company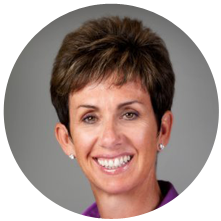 The Fast Track program is forcing me to think in ways that I haven't thought in a while as well as introducing new ideas that are bringing some creativity and freshness to my businesses (and to my life). I really am honored and delighted to be a part of it."
– Jane Spicer, CEO, Daphne's Headcovers