What is a business coach? A Business Coach engages and facilitates focused dialogue, challenges, inquires, cajoles, inspires, provokes, offers support, and collaborates with their clients on business issues and goals while promoting personal development.
Occasionally, they give advise and consult a client if it is an area of expertise but mostly it's drawing upon the client's wisdom. Business Coaches believe the client has the answer. Our team is comprised of the most highly qualified, results-driven coaches in the business, and all are skilled at eliciting conversations. They are certified by the International Coaching Federation and have years of experience so know what works. We ask the right questions to support you in getting to the bottom of anything that may be holding you back from reaching your full potential.
We could all benefit from a business coach, as it's virtually impossible to observe ourselves fully and objectively. A Business Coach assesses your core strengths and weaknesses to increase performance, create new thinking and support you in identifying tomorrow's challenges. The process highlights and enhances what you can readily achieve when given the right support.
Our coaching approach enables you to:
Break through barriers
Experience unprecedented growth
Witness measurable transformation for you and your organization.
How does business Coaching work?
During a session, you have the opportunity to step back, look at yourself and your business from an objective point of view with the guidance of a skilled Coach. We focus on what is right and is working versus what is wrong and needs to be fixed.
This perspective leaves you empowered and challenged to take the next logical step.
Issues that can be addressed:
Goals
Vision for Business
Plans
Business Models
Production
Revenue/Profit
Sales-Marketing strategies
Managing Employees, Personnel Issues, Hiring/Firing
Communicating with Ease
Trouble-shooting areas for improvement
Getting successful systems and structures in place
Business Coaching is about asking the right questions at the right moment so that you figure out what's in the way of creating the business and life you want. Our Business Coaches are committed to providing guidance, support, and challenge so you can achieve measurable transformation.
Raving Fans: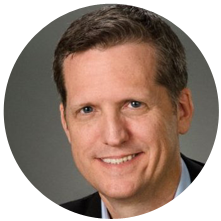 In our first session my People Biz coach did a great job of helping me see a realization that I was blind to, and it made me re-think how I was responding to some realities in my business. She has great instincts and cares to see her clients break through barriers."
– Thom Singer, The Conference Catalyst, NYP Speakers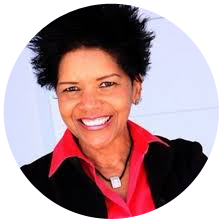 Without the professional recommendations and support from my People Biz coach, Maureen's Boutique probably would not exist!"
– Maureen Tepidino, Owner, Design by Maureen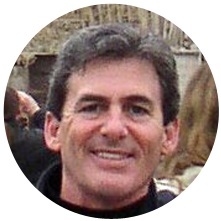 My People Biz coach is amazingly knowledgeable and a truly talented business coach. She has provided us with both solutions and coaching all of which has brought us the results we've been looking for. She gets to heart of the matter quickly and effectively. She's a straight shooter and likable too. You can't go wrong with a People Biz coach."
-Ed Hoey, Principal, Meyer & Associates Marketing Communications
Get the Total Transformation
Don't just solve one part of the problem. Be the solution. At People Biz, Inc., we offer Total Solutions, a comprehensive program that provides clients with the resources they need to lead based on the Transformational Leadership Principle. This program also provides the tools, resources and expertise to achieve total transformation in every aspect of their lives.